On September 1, at the 2023 China International Fruit Exhibition, Hema reached strategic cooperation with 17 top "fruit giants". Garces Fruit, Chile's largest cherry planting and exporting company, Niran International Company, China's largest durian distributor, Sunkist, the world's largest fruit and vegetable cooperative, Chilean Fruit Exporters Association, Northwest Cherry Growers Association of the United States , China Eastern Logistics Fresh Food Port, etc. have signed in-depth cooperation agreements with Hema Site.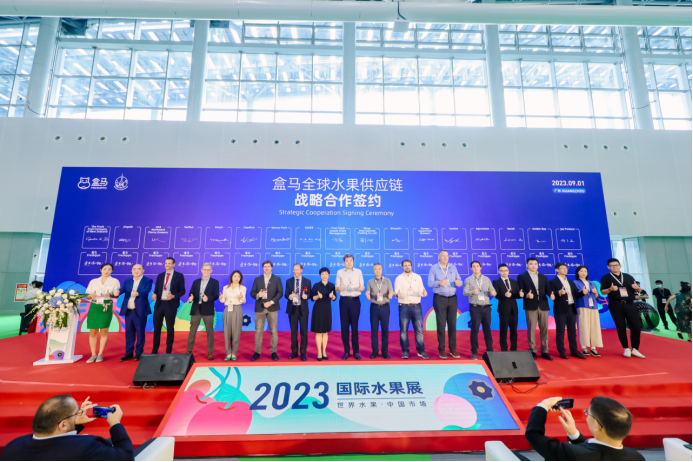 In the past three years, Hema has overcome difficulties such as logistics links, labor costs, and foreign picking and handling, and the total amount of imported fruits has increased by 30% every year. The sales volume of conventional imported fruits Chilean cherries has increased by more than 20% year-on-year for several consecutive years, the sales volume of Peruvian blueberries and Thai durian has increased by 30% year-on-year, and the monthly month-on-month growth of Philippine black diamond pineapple has continued to exceed 60% this year.
For some fruit categories, Hema has achieved continuous sales throughout the year through the global layout of China's local + overseas bases; or through the deployment of production areas, the tasting period has been greatly extended. Take cherries/cherries, which are quite popular among Chinese consumers, as an example. At the beginning of March, domestically produced "cherries" from Dalian Meizao, Sichuan Miyi, Shandong Yantai and Tongchuan. Afterwards, production areas in the southern hemisphere such as Chile, New Zealand, and Australia, which begin in winter and continue until the Spring Festival, will allow Chinese consumers to eat cherries throughout the year with the support of the global supply chain.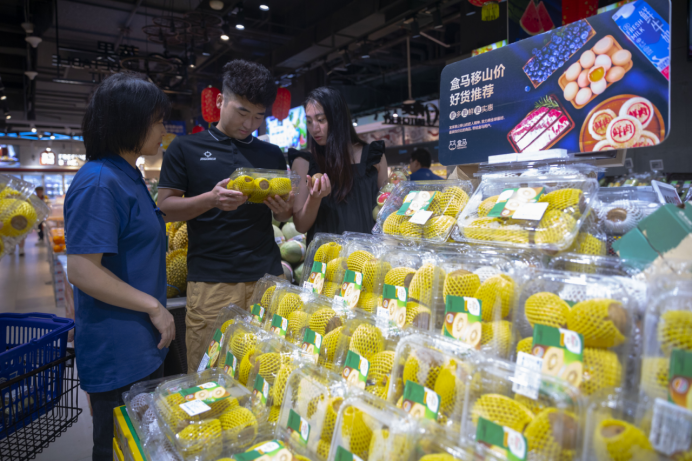 At the same time, Hema has also become the first channel for many imported fruits to enter the Chinese market. Golden Bay, located in Golden Bay, South Island, New Zealand, has been focusing on research and development of new varieties of apples and pears for many years. In May of this year, Golden Bay launched the zero-acidity yellow-skinned "soda apple" in China for the first time through the platform. In 2022, Hema has become the No. 1 retail channel for New Zealand Zespri organic golden fruits in China, accounting for nearly 24%. More and more novel "foreign fruits" are on the tables of Chinese people, which greatly enriches consumption choices.
---
Post time: Sep-06-2023