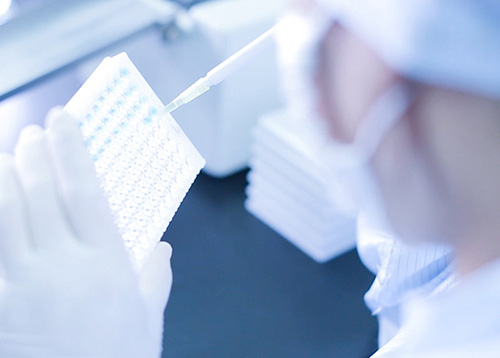 Kwinbon has been a trusted name when it comes to ensuring food safety for over 20 years. With a strong reputation and a wide range of testing solutions, Kwinbon is an industry leader. So, why choose us? Let's take a closer look at what sets us apart from the competition.
One of the key reasons why Kwinbon is the first choice of many businesses is our extensive experience in the field. With 20 years of history, we have become experts in the field of food safety testing. Over the years, we have continuously developed and adapted our technology to meet the changing needs of the market.
But experience alone is not enough.  Kwinbon invests heavily in R&D and has state-of-the-art facilities including over 10,000 square meters of R&D laboratories, GMP factories and SPF (Specific Pathogen Free) animal rooms. This enables us to develop innovative biotechnologies and ideas that push the boundaries of food safety testing.
In fact, Kwinbon has an impressive library of over 300 antigens and antibodies specifically designed for food safety testing. This extensive library ensures that we can provide accurate and reliable testing solutions for a wide range of contaminants.
When it comes to testing solutions, Kwinbon offers a wide range of products to suit every need. We offer more than 100 types of ELISA (enzyme-linked immunosorbent assay) and more than 200 types of rapid test strips. Whether you need to detect antibiotics, mycotoxins, pesticides, food additives, hormones added during animal husbandry, or food adulteration, we have the right solution for you.
Our product line includes popular OEM egg and seafood test kits, as well as pesticide and vaccine test kits. We also offer specialized testing for mycotoxins, such as the Aoz test kit. In addition, we have developed cutting-edge technologies such as China Elisa test kit and glyphosate test kit, further demonstrating our commitment to maintain a leading position.
Not only do we offer a diverse range of products, but we also prioritize the quality of our testing solutions.  Kwinbon adheres to strict international standards to ensure the highest level of accuracy and reliability of our products. Our commitment to quality has earned us the trust and satisfaction of countless customers worldwide.
Another advantage of choosing Kwinbon is our OEM (Original Equipment Manufacturer) capability. We understand that every business has unique needs, which is why we offer OEM services. This enables our customers to tailor their testing solutions to their specific needs, thus giving them a competitive advantage in the market.
Finally, Kwinbon is known for their excellent customer service. We believe in the importance of building long-term relationships with our clients. Our dedicated team of experts is always ready to provide assistance and guidance to ensure our clients find the testing solution that suits their needs.
All in all, Kwinbon has a lot to offer when it comes to food safety testing solutions. With a 20-year history, state-of-the-art facility, diverse product offerings, and commitment to quality and customer service, we are the ideal choice for businesses looking to ensure product safety and quality. Trust Kwinbon to meet all your food safety testing needs.
---
Post time: Sep-08-2023